Pinewood Saxophone Quartet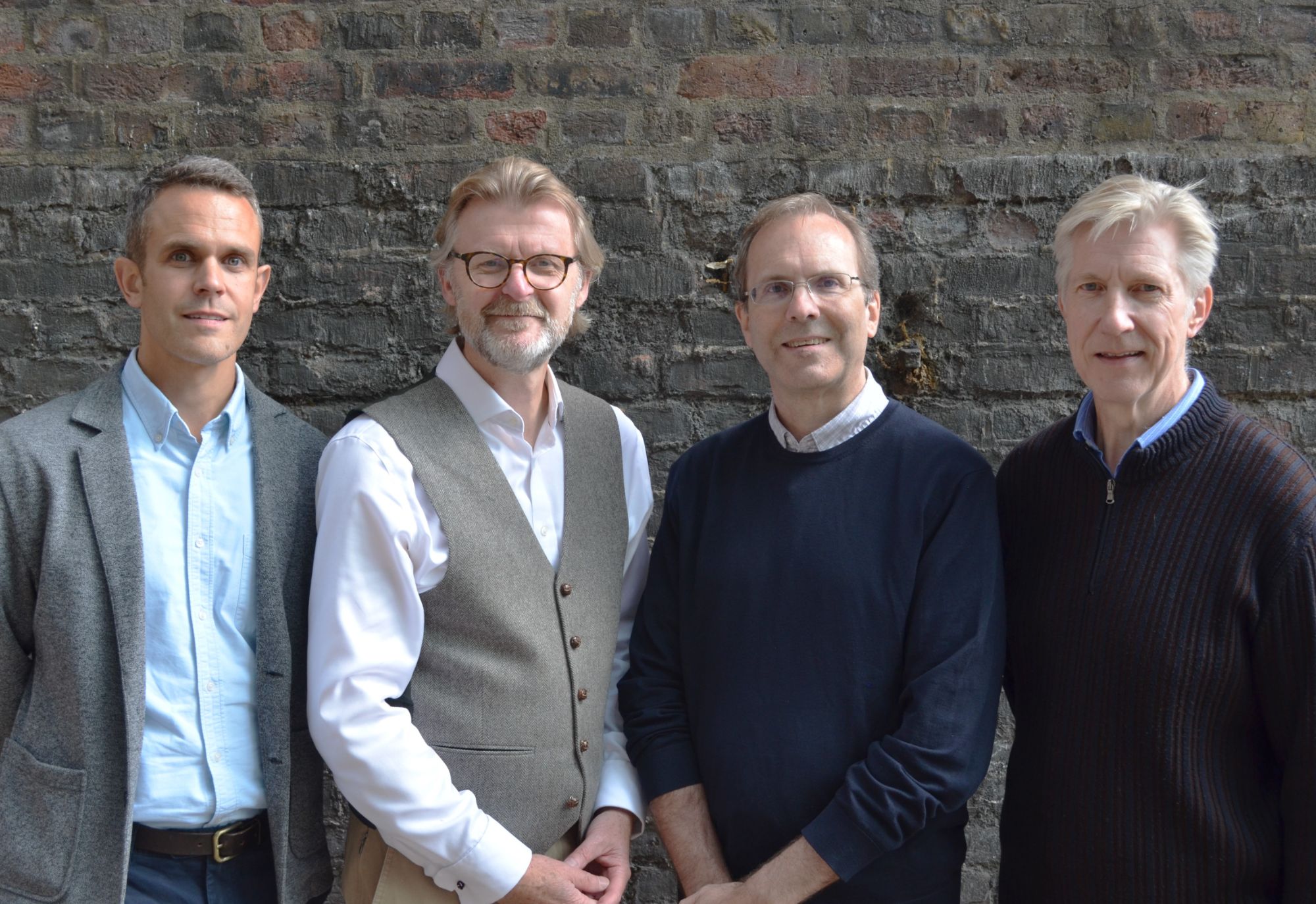 The Pinewood Saxophone Quartet unites four London-based saxophonists whose talents span a wide range of orchestral playing, chamber music, jazz, West End musicals, and film music. Kyle Horch has made several recordings as a classical recitalist, and has worked with many orchestras including the Royal Philharmonic Orchestra, London Symphony Orchestra, Royal Opera House, as well as the chamber ensemble 'Counterpoise', the 'Art Deco Trio' and the 'Flotilla Quartet'. Jazz saxophonist Mark Allaway began his career playing with the Itchy Fingers quartet and has recorded several CDs as a lead artist. He also composes music for theatre, film, and TV productions, including for the award-winning West End production Singular Women, and for the film Chasing Chekov which won the LA BAFTA award for 'Best Short Film'. Andy Tweed toured widely for many years with Saxtet, has played in the pit orchestras for West End musicals such as Les Miserables and Matilda, and he has also worked frequently with jazz musicians Mike Westbrook and Karen Street. Tom Law is equally at home in classical and jazz styles, performing with groups as diverse as the Aurora Orchestra and the Alex Mendham Orchestra. The Pinewood players share a love of film music and are inspired by the affinity between the Hollywood and London film industries. In addition to drawing upon the repertoire legacy of the great Hollywood Saxophone Quartet of the 1950s, the Pinewood Quartet creates its own arrangements and also incorporates jazz improvisation into its performances. The quartet take their name from the famous Pinewood film studios near London, where the 'James Bond' movies are made.
The quartet has recorded a new CD recording, Hooray for Hollywood, which will be released as a physical product and on streaming outlets in the coming months. The programme includes great cinematic songs like "Hooray for Hollywood", "That's Entertainment", and "Over the Rainbow", a set of Burt Bacharach songs used in films, music by Neal Hefti and Michel Legrand, Jack Marshall's Goldrush Suite which was written for the Hollywood Saxophone Quartet, and more.
For more information about the Pinewood Saxophone Quartet, please contact Kyle Horch via the contact page.